A dystopian novel set in a post-apocalyptic world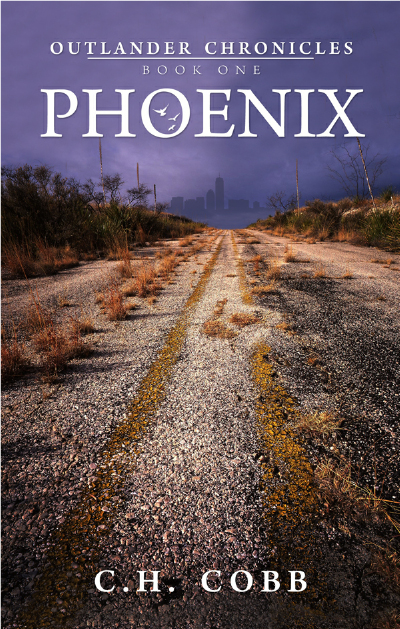 Phoenix is a coming-of-age tale set in a post-apocalyptic world, eighty years after a smallpox pandemic has reduced the global population to eight million. After experiencing the tragic deaths of his entire family and community, a young man (Jacen Chester) decides the time has come to replant civilization. He dreams of establishing an organized community (Phoenix) that will restart the arts and sciences, and rediscover the technology of the former world.
He meets a mysterious wanderer, an older man who decides to help him accomplish his dream. Together the two gather a small community and set their sights on the empty interior of the continent—the ruins of Denver, Colorado—where they can escape the murderous gangs (Anarchs) that inhabit the east. They must travel 1800 miles, from near the ruin of Philadelphia, before they can begin the project.
Hatred and bitterness within and lethal attacks from without threaten to destroy the Phoenix community. A painful lesson on forgiveness and religious tolerance is required to save Phoenix from itself.
A dystopian novel suffused with hope, Outlander Chronicles: Phoenix is suitable for high-school-age readers and older.
Also available in print or for Kindle from Amazon.