This is my baby and me. I'm the one in the hat. I'd like to tell you that it's my barn, my windmill, my aspen, and my mountain in the background, but it wouldn't be true. We don't live in Colorado, we live in Ohio, Greenville, to be precise. This photo was taken in 2010 during a perfectly timed vacation to Colorado. The aspen were at their peak color; it was gorgeous.
This one was taken at home, in Ohio. Doris is an Eddy McCaffrey fan (Broncos, #87), as you can see. We call her Football Momma. When we went to Colorado in 2010, she insisted that we go to a Broncos Game. I am a lucky man.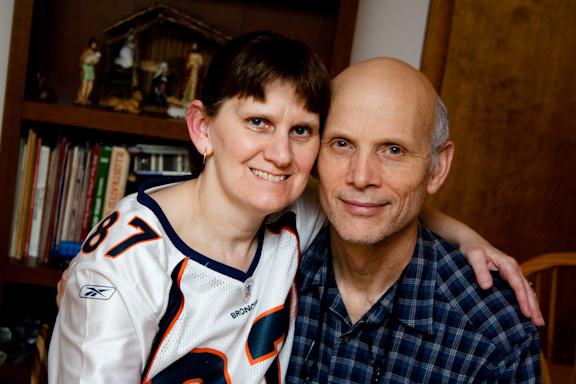 This is my whole crew. Indulge me in a little bragging: first, all the adults profess Christ–that's most important to me. Included in the menagerie are: a professional photographer (when she has time), a television promotions producer, two concert musicians, a Hollywood actress, and a Dreamworks production assistant who also writes screenplays. I'll let you figure out who is who.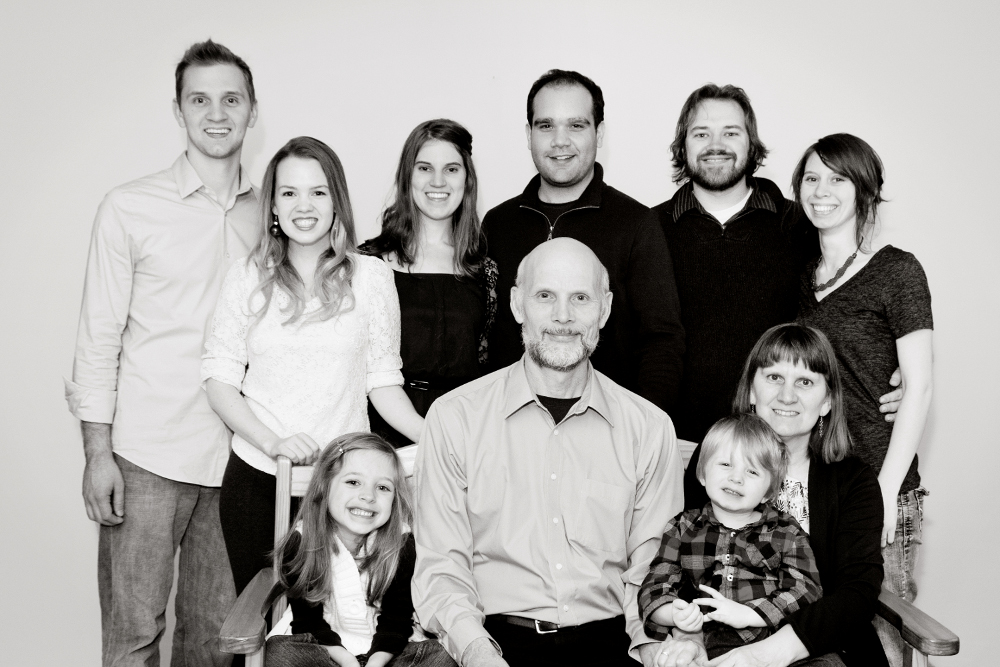 Here's a more recent shot, taken in 2019 during a family get-together in Colorado. We're missing the actress, Joshua's wife, because she was filming a movie when this shot was taken.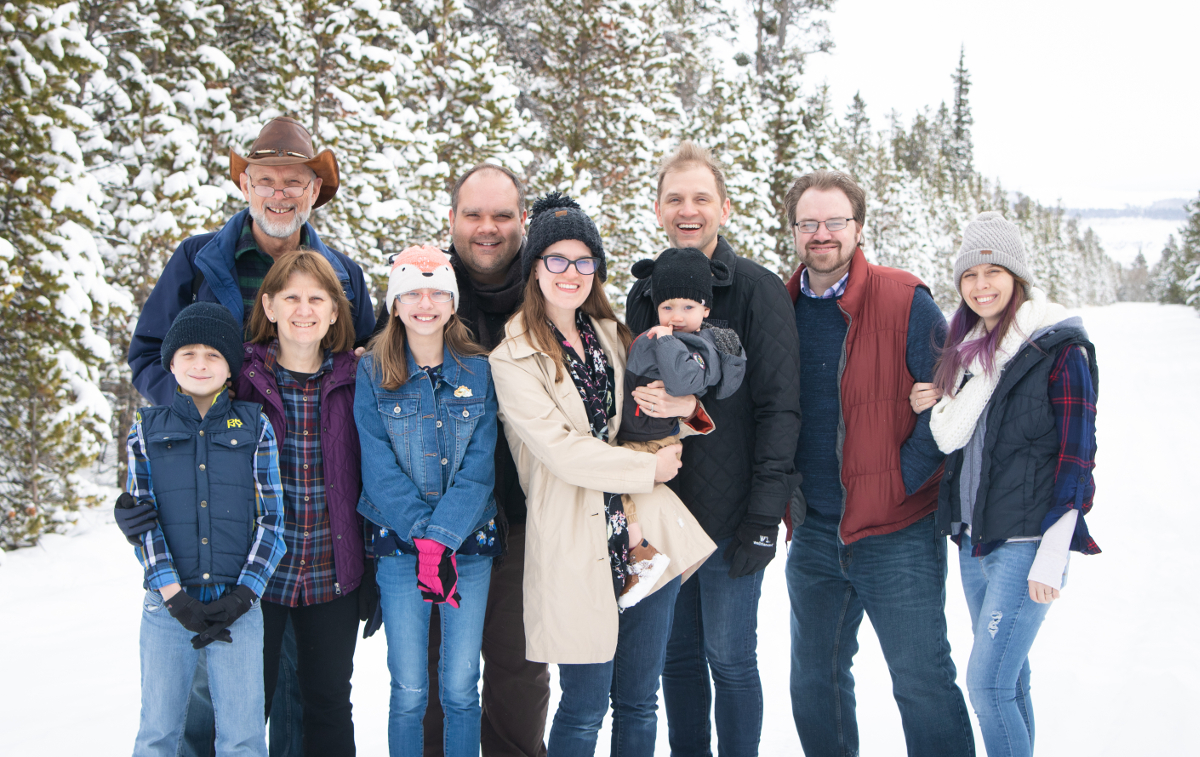 I'm very proud of all of them.
My real job is serving as one of the pastors at Bible Fellowship Church in Greenville, OH. God has blessed me with a wonderful community of believers.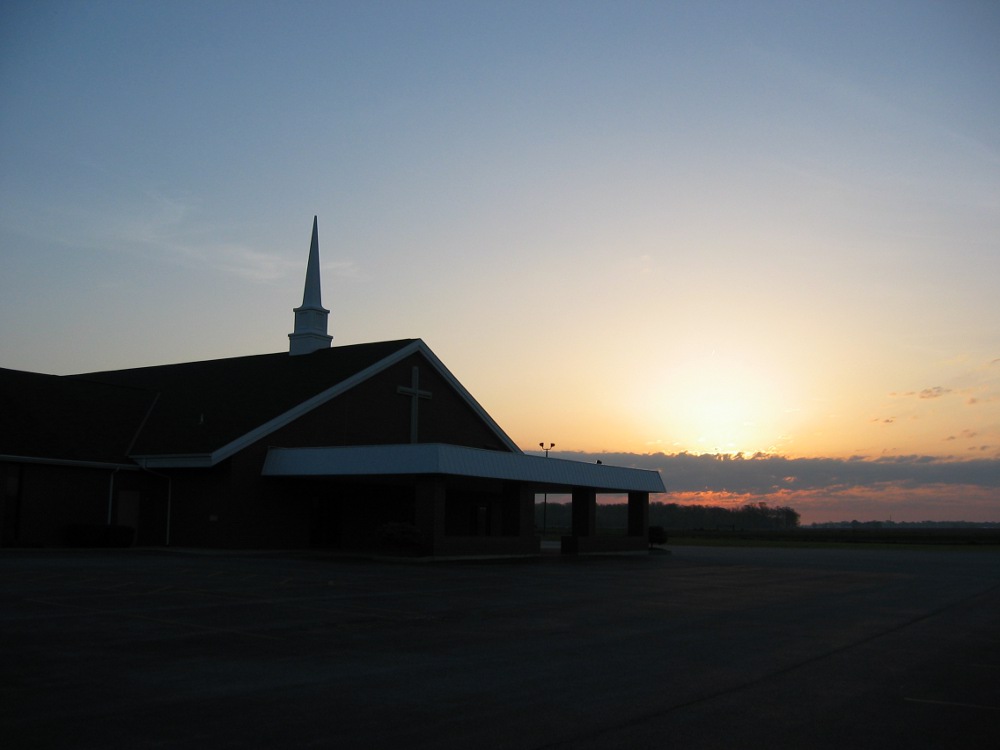 I've been writing sermons and novels for years. Outlander Chronicles: Phoenix was my first [self] published story, Pacific Threat is my most recent. I enjoy backpacking, fishing, watching football with my wife, reading, teaching, and what-have-you.
Thanks for stopping by.
Contact C. H. Cobb:
Snail Mail:
C. H. Cobb
321 S Chippewa Dr.
Greenville, OH 45331
Email: